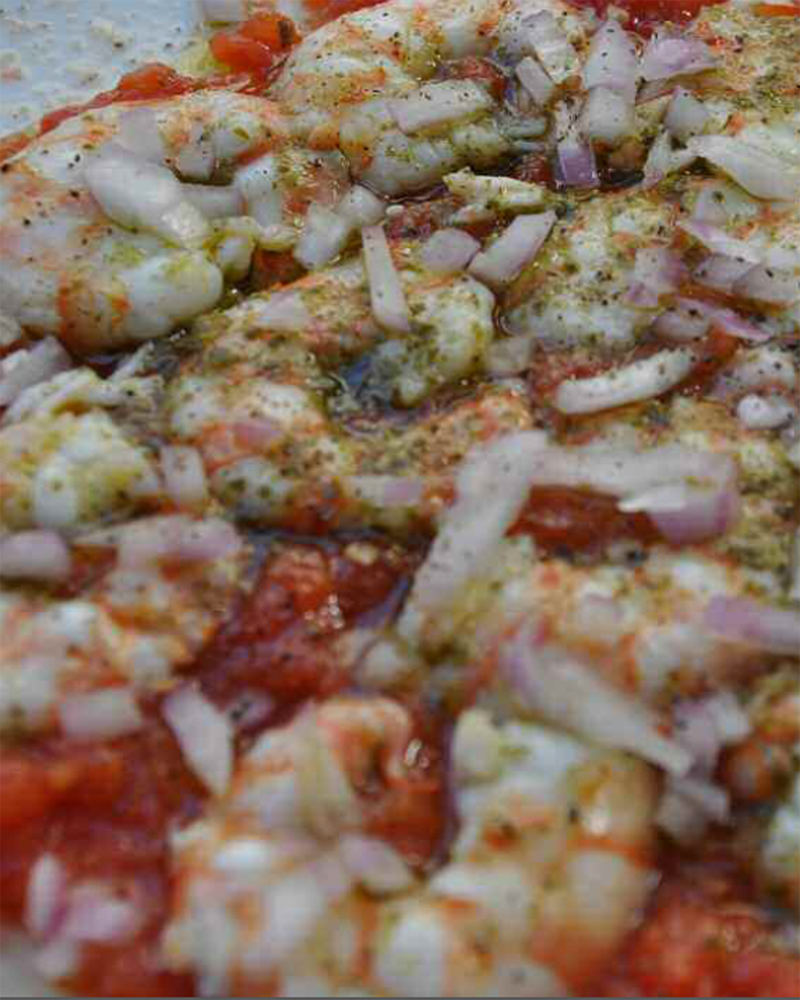 Ingredients:

Medium sized shrimps 5pcs
Medium sized ripe tomatoes 3 pcs
Basil pesto 1 jar
Sea salt
Onion 1pc
A little olive oil

Directions:
Clean then shrimps removing the intestine. Boil them in hot water for about 3 minutes.
When cold, cut them in two even pieces and place them in a deep plate with a tablespoon of pesto soup and olive oil. Grate the tomatoes and drain them slightly to avoid a lot of juices.
Place them on a flat plate and on top the shrimps. Sprinkle as much salt and pepper you want.
Chop the onion and use as much as you want as well, but no more than a teaspoon. Finally add the olive oil in two strings making a circle.

It is an easy summer course which can be combined with a fine white wine!