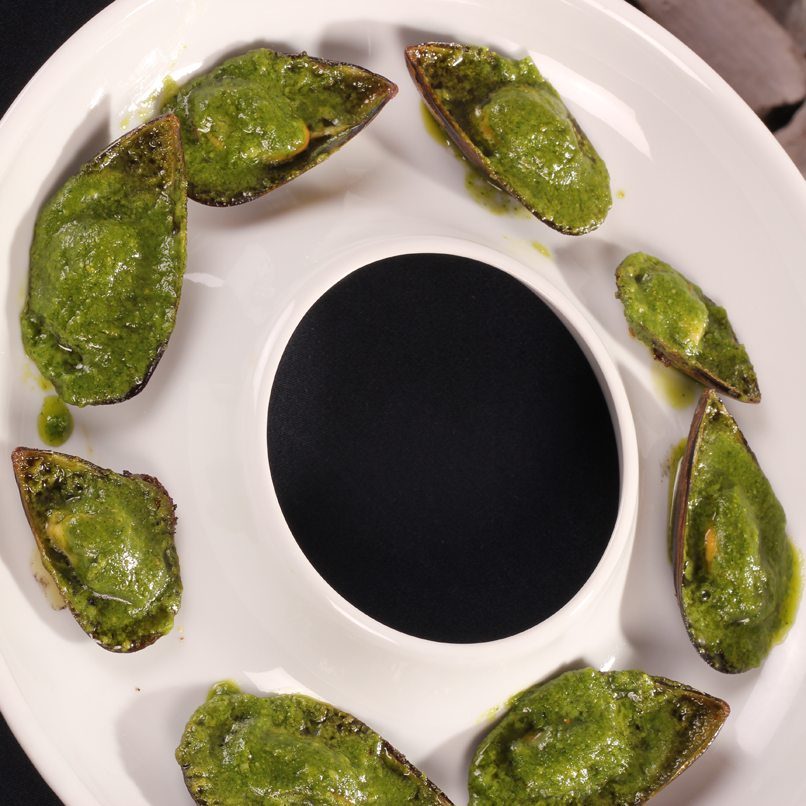 Ingredients:
Parsley 50gr
Pine seeds 50gr
Parmesan 100gr
Olive oil 70ml
Mussels 100gr
Mussel meat 50gr

Directions for the parsley pesto:
Put all the ingredients in a blender and add slowly the olive oil until the mixture is well blended.

Directions
Wash the mussels well and boil them untilthey open. Stuff the empty shells with the mussel meat. When all shells are full, place one tablespoon of parsley pesto on each and grill or bake them for about 10 minutes.